Troy Alders Partners with Exclusive Retailer X by Bluerider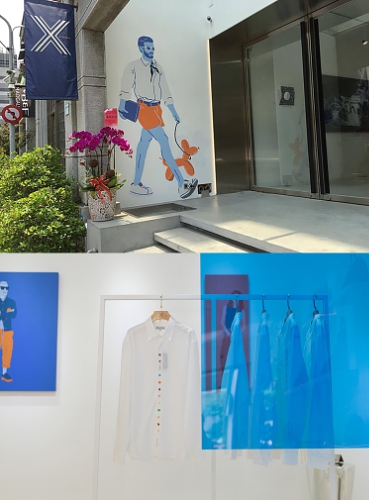 SAN FRANCISCO, July 7, 2016 /PRNewswire/ -- Troy Alders, a San Francisco based menswear brand featuring exquisite craftsmanship and one-of-a-kind dress shirts, is thrilled to launch a capsule collection with an exclusive Taiwanese retailer, X by Bluerider.
A unique gallery boutique located in Taipei, Taiwan, X by Bluerider specializes in launching European and American contemporary artists with exclusive limited edition collections. In partnering with Troy Alders, X by Bluerider continues their respected practice of "Art Couture," where such works of art as the classic single product are debuted for a fashionable, elite consumer in limited quantities for a limited time.
"This partnership has been many years in the making. Each dress shirt is unique, signed and numbered and only available until the edition is exhausted. We believe that fashion should be unique, personal, and elegant," says Troy Alders.
"With his attention to detail and celebrated background in the arts, Troy Alders is an ideal partner and welcomed addition to our gallery." - Elsa Wang, president of X by Bluerider
Troy Alders designs from his initial Gaming Collection are currently available in store, and new inventive designs and styles, from French poetry to Emoticons, will be added in future seasons.
X by Bluerider / Shop